VISION
Become a partner of the Church in sanctification and evangelization until all young people live in Christ.
Picture on the left: Domus Cordis on mission to Weetebula, East Nusa Tenggara. We took photo with Mgr. Edmund Woga, C.SS.R and Father Stephanus Sil.
Domus Cordis (DC) want to grow as a home for sanctification and evangelization, by being a mission partner of the Church, trusted and relied upon to inspire young people to create change in various contexts of the local church, until all young people in this world live in Christ. This vision is translated by DC, according to the context in which the community is located.
MISSION
Inspiring young people to change the world in Christ.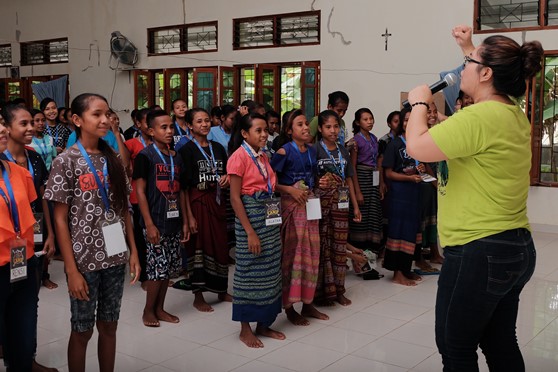 Inspire derives from the Latin word "in" and "spirare", which means to breathe into. DC wants to breathe the love of God into the hearts of young people through the way of life and various change initiatives, so that this generation moves to change the world for the better in the love and truth of Christ.